AUTUMN-EXPOSITION 2016
RUEB will show a variety of works from the early 20th century until up to now. Artists that fill the exhibition are: Auguste Herbin, Hans Richter, Geer van Velde, Turi Simeti, Carel Balth, Quistrebert, but also a very rare work by the Zero artist Yayoi Kusama (Matsumoto 1929), a collage with title:
'Accumulation of Globulars no.B.' signed and dated 1962.
Provenance: Galerie Ornis (former Orez), The Hague 1984
About the use of polka-dots she once said:
'..a polka dot has the form of the sun, which is a symbol of the energy to the whole world and our living life, and also the form of the moon, which is calm, round, soft, colorful, senseless and unknowing. Polkadots become movement… Polka dots are a way to infinity'.
Openinghours:
9 october from 13:00-17:30 uur
14-16 october from 13:00-17:30 uur
21-22 october from 13:00-17:30 uur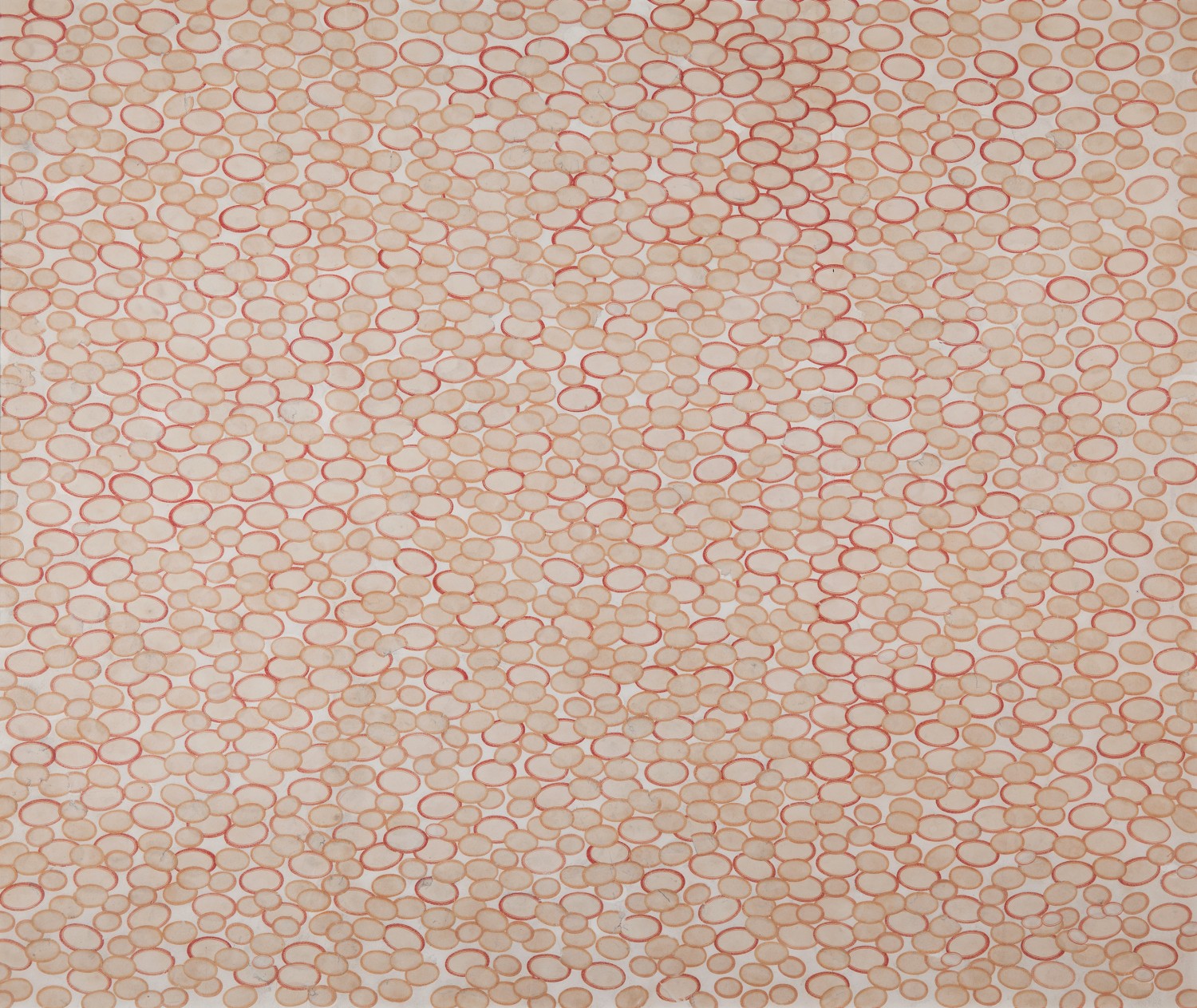 Art Miami: 3-8 December 2019 – www.art-miami.com
Art Miami is one of the leading international contemporary and modern art fairs that takes place in December during Art Week at 1 Herald Plaza (on Biscayne Bay between Venetian and Macarthur causeways). Attracting more than 85,000 motivated collectors, curators, museum professionals and art enthusiasts from around the globe during Art Week it is now entering its 28th edition. Art Miami remains committed to showcasing the most important artworks of the 20th and 21st centuries in collaboration with a selection of the world´s most respected galleries.
See more at: www.art-miami.com
TEFAF – 15-24 March 2019 – www.tefaf.com
"Excellence,Expertise and Elegance" are the three core values that defines TEFAF, the world leading fair for art,antiques and design.
As a visitor to TEFAF you will experience an event that offers an unsurpassed choice of the very best in fine art. 270 exhibitors from over the entire world, including 5 new young and recently established dealers to TEFAF showcase, give you an unique chance to view and buy paintings from gold grounds to Anish Kapoor as well as objects reflecting 7000 years of excellence in the decorative arts.
78.000 visitors have marveled during TEFAF last year.